Fees
All costs are inclusive – there are no hidden costs!
Stanford Knight is the official Vanuatu Government Master agent meaning our clients do not pay additional processing fees. It also means you have the advantage of a faster processing time as we ensure the prompt and efficient delivery of your application to the Vanuatu Citizenship Commission offices.
As a master agent, our citizenship Fastrack process will take as little as 4 weeks from receiving initial documents.
Your fees include:
Due diligence processing via Financial Intelligence Unit
Government legislated citizenship application fees
Citizenship certificates
Passports
Be aware of non-accredited agents offering at rates lower than those mandated by law in Vanuatu. If the Vanuatu Government identity this has occurred, an applicant's citizenship maybe revoked.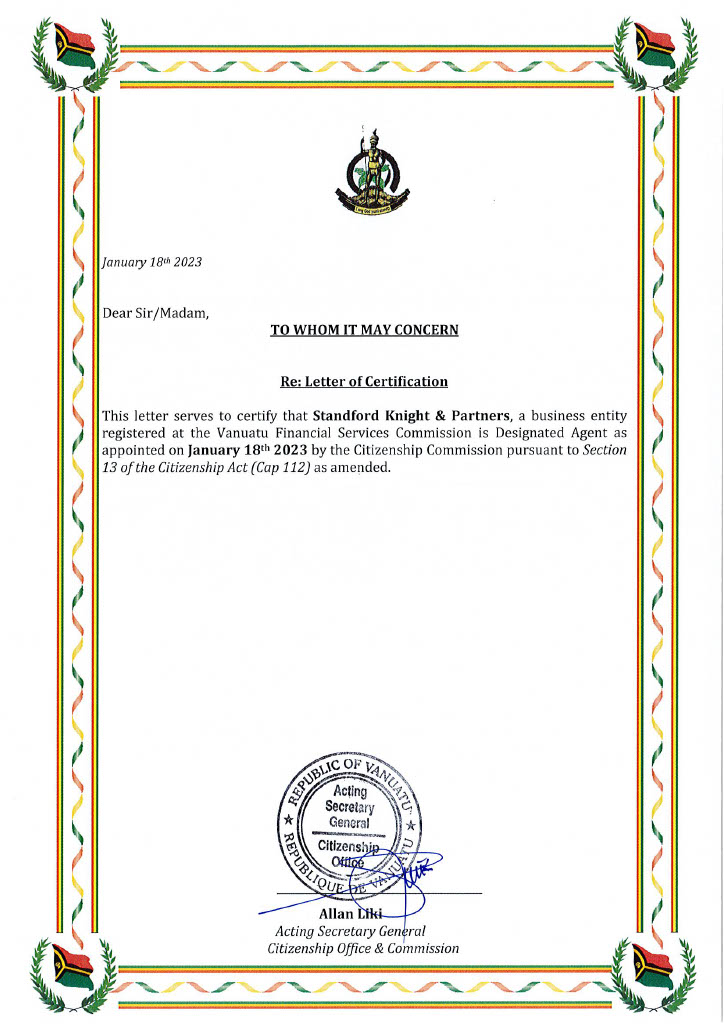 Application Process
Stanford Knight & Partners will process your application faster than any other service provider. We ensure you are informed throughout each step of the process. The full citizenship process will take 4-6 weeks from receiving initial documents and all processes and can be completed outside of Vanuatu.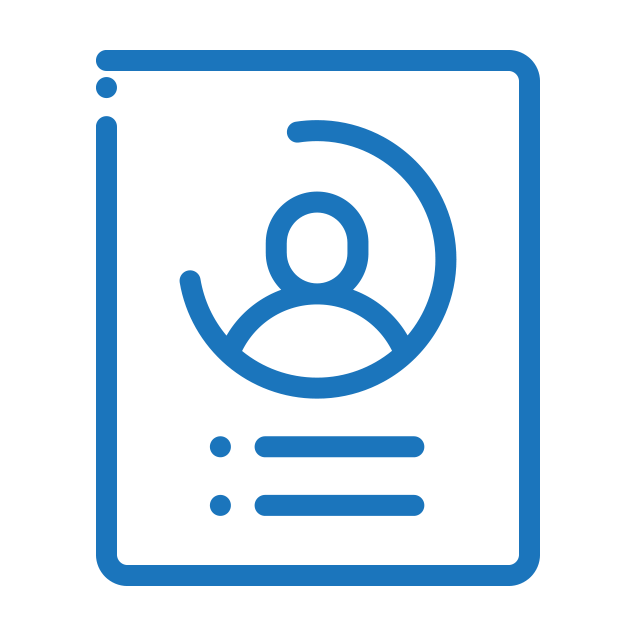 Due Diligence
The Citizenship Commission require each member of an application to complete due diligence processing via the Financial Intelligence Unit (FIU). The required documents are to be submitted with FIU processing fee of $5,000 to commence the process.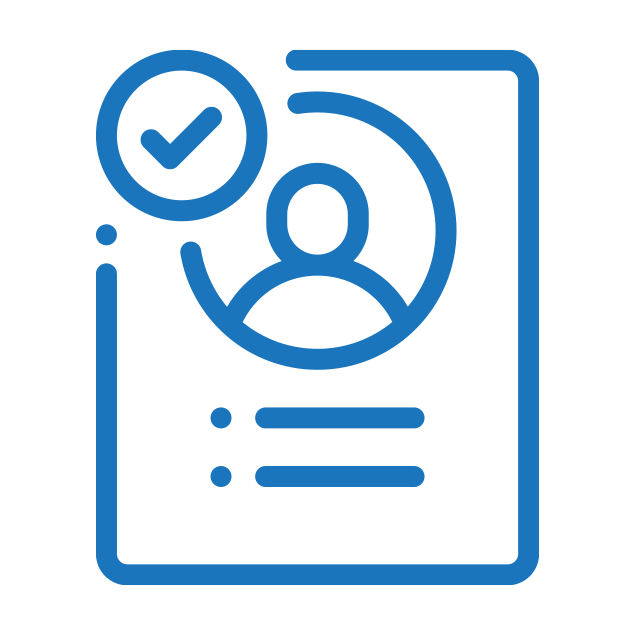 Pre-Approval
Upon confirmation from FIU that an applicant has no adverse findings, then a 'pre-approval' is granted and the full citizenship application can proceed.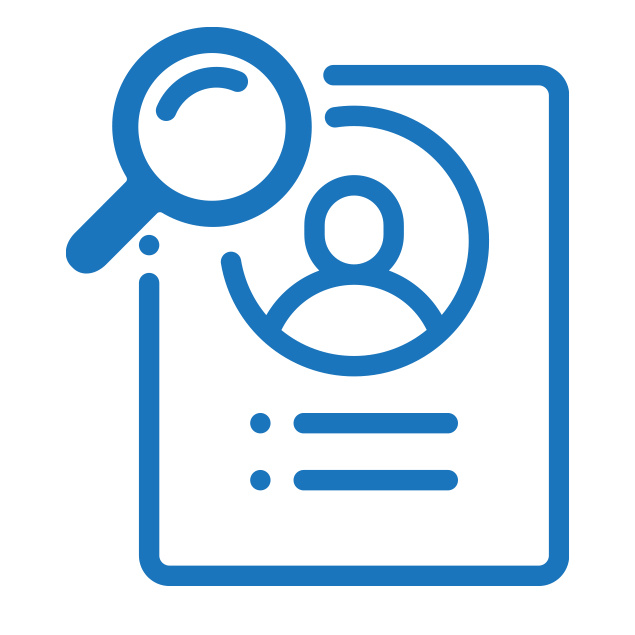 Application
Stanford Knight review full documentation and submits application with 25% of Government fee to Citizenship Commission which convenes twice per month.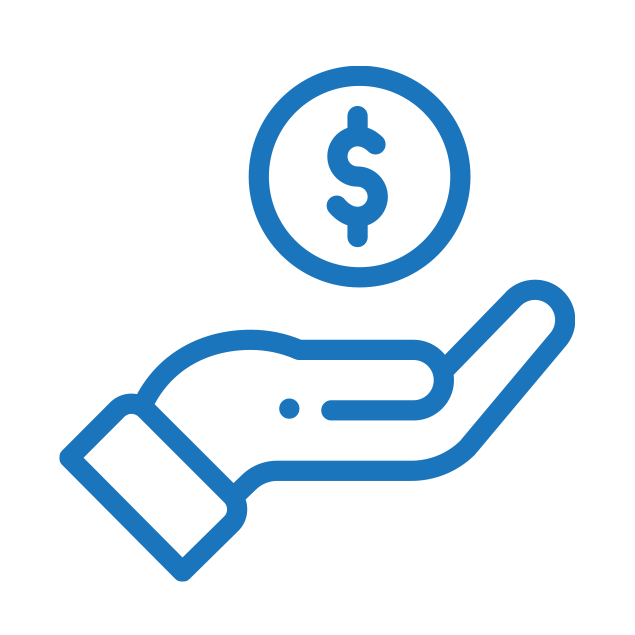 Final Payment of Fees
The balance of Government citizenship fee is required to be receipted before issuing citizenship certificates.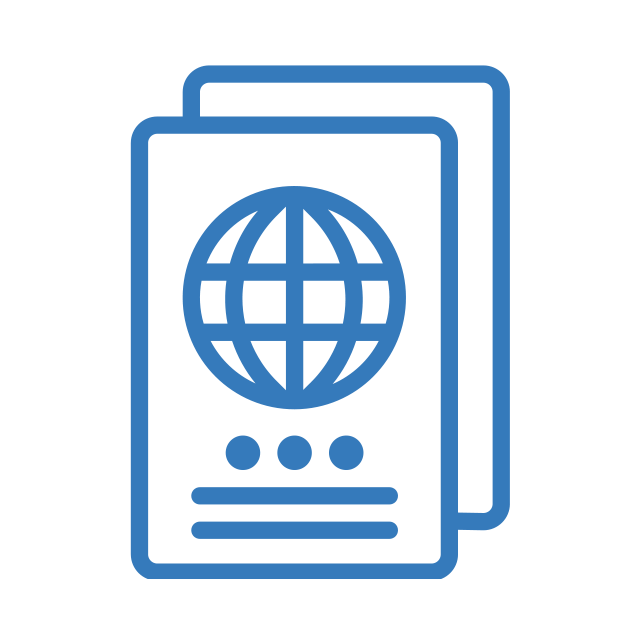 Citizenship Certificate & Passport Issued
The final step is the applicant taking their Oath of Allegiance. This will be commissioned by the Vanuatu Government's Commissioner of Oath. In this ceremony the new Citizen receives their Certificate of Vanuatu Citizenship as well as their new Vanuatu passport.
| | |
| --- | --- |
| Due Diligence Fee |   |
| Fee per application | USD$5,000 |
| Application Fees |   |
| Single applicant | USD$130,000 |
| Married couple | USD$150,000 |
| Married couple with one child under 18 years old | USD$165,000 |
| Married couple with two children under 18 years old | USD$180,000 |
| Other Fees |   |
| Citizenship Commission application fee (per application) | USD$50 |
| Certificate fee (per application) | USD$100 |
| Passport application (per person) | USD$250 |
| Additional Application Fees for larger families |   |
| Each additional child | USD$10,000 |
| Each dependent child of 18 to 25 years old | USD$10,000 |
| Each dependent adult over 50 years old | USD$10,000 |
A family application includes two married adults and two children under 18 years old. Additional children, dependent adults over 50 years old require additional fees. Due Diligence Fee and price for individual passports are not included. *Fees are set by law. Contact us for more details.
We process client applications faster than any other service provider and ensure you are completely informed along the way.